I'm Ravihara Weerathunge, 23, a 3D/VFX artist for over 6 years now (in local big budget movies, commercials + TV stations). am the first one in the world to achieve Junior Master award that was awarded by Autodesk Media and Entertainment in 2011 (the biggest software solution provider in entertainment and visualization industry). Have an HND in Interactive media.
And this is my website with my personal work :
Hope you will like it!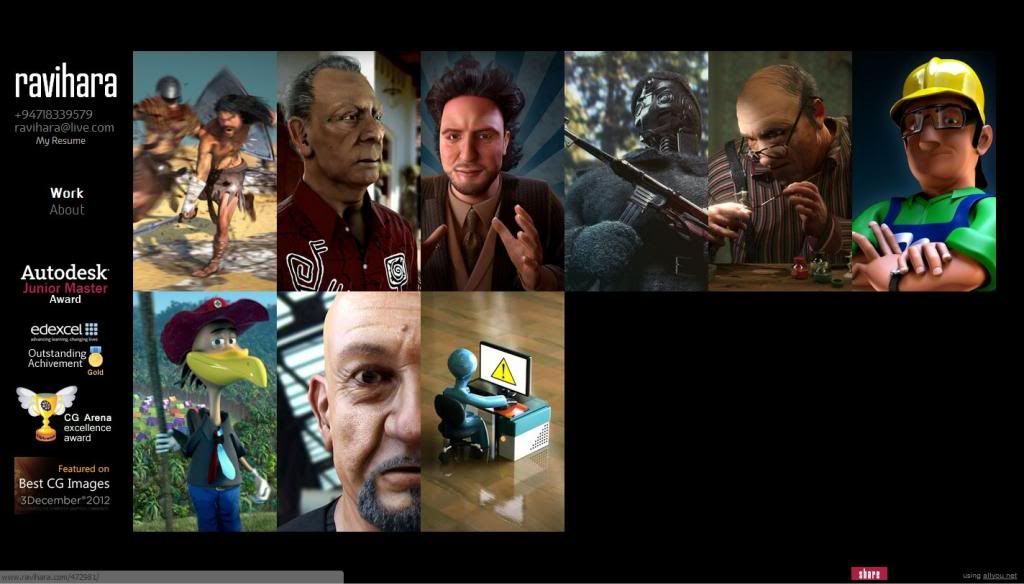 Film VFX work (company reel 1)
https://vimeo.com/49126245
shots I have done in this reel :
3rd shot of two soldiers on the ground (00:18 - 00:23)
5rh shot of two soldiers on the ground (00:30 - 00:33)
6th shot of blasting helicopter (00:33 - 00:40)
8th shot of RPG fire (00:46 - 00:55)
11th shot of flight over Colombo city at night (01:09 - 01:20)
13th shot of camera flying through the fan (01:27 - 01:51)
18th shot of removing film crew (02:37- 02:40)
20th shot of Ceiling hitting a building (02:45 - 03:05)
21st shot of a car blast (03:05 - 03:07)
Film VFX work (company reel 2)
https://vimeo.com/49830018
Shots I have done in this reel :
1st shot of blending CG crowd with actual footage (00:05 - 00:13)
4th shot of camera traveling trough key hole (00:30 - 01:08)
More of My Work
https://vimeo.com/album/1704884