Hello everyone!
My name is Robert and I am a relatively new filmmaker from Alberta, Canada.
I just started Space Cadet Motion Pictures this year and am looking forward to making the most use out of this summer to get at least one or two short pictures under my belt.
Here is a short bio of how I've got where I am and what my plans for this summer are:
I've had a passion for "behind the scenes" ever since I was a kid. My family used to always complain because I'd make them watch the making-of featurettes on any VHS movies that were gracious enough to include it after the credits. When DVDs came out and featurettes became the standard, I was pretty well banned from the remote control, so as soon as they weren't around, I'd watch as much as possible. :-P
My first real attempt at filmmaking came when I was 14. I had finally saved enough money ($75) to buy this really old VHS camera kit from the second hand shop. This wonderful unit had an old tube camera that was tethered with a 20foot cable to a battery powered VCR with a strap on it to sling it over your shoulder. I shot as much as I could anytime I could until the thing finally died. But before it died I made four short stop-motion animations using tooth picks, illustrated backgrounds and a penny for my main character's head. Unfortunately, the only tape in existence went missing a decade and a half ago, but I do remember how it made people laugh and that amazing feeling of seeing my own creation on the TV. After the camera died, I didn't have any money for another and my family was very broke, so filmmaking went into a box for a long time.
During my second year of college, I took a psychology course with a really cool instructor. Around the time mid-term exams were coming up, he gave us two options: write the test or present an open-ended project. He gave us a list of suggestions and in that list was "documentary" among other things. I was like, "well, duh! I pick documentary over stupid test any day!" So, I signed out a fairly decent 3CCD camcorder from the college A/V department and took the little bit of money I had to buy two sets of halogen worklights and produced my first real project, "Alcohol: 101". I chose to do the subject of drinking in college and asked my dorm mates to be in it. I also got interviews with my psych and sociology professors as well as with the school counselor. In all my years of school, this was the only assignment I ever got 100% on. It felt great, plus I found out a few years ago that the college actually kept on playing my documentary in their psychology and sociology courses for years after I left. About a month ago, I finally put it on Youtube, but they shut it down because I used clips of copyrighted music in it without a fair use warning. However, I just added a disclaimer to it to state the music is a part of the educational subject matter of the documentary and re-uploaded it to Vimeo this time. It is my hope that this will cover my butt. I have no intention of using non-licenced music in any of my future projects. There are a ton of mistakes and things I wish I could change in it, but it was an extremely valuable experience that I was able to take a lot of knowledge from. Any constructive criticism is welcome! :-)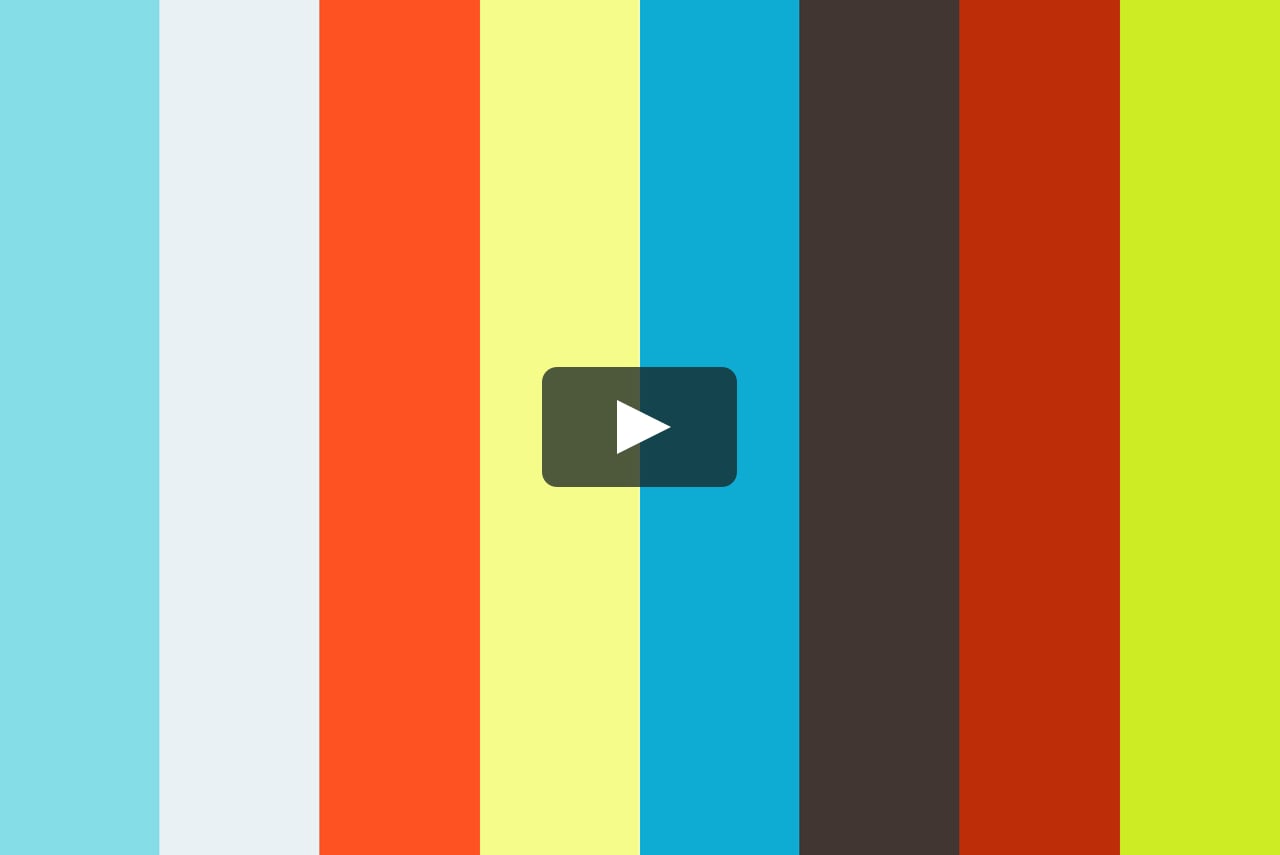 So, after that project, the filmmaking dream went back into the box again and I spent a number of years involved with community theater, graphic design, and dull boring jobs like janitoring, cashier, corporate conference Audio/Visual (BLEH!). I also had the opportunity to get involved with a few high-school student videos over these years, but they weren't my projects, so despite the screaming directors voice in my head, I had to keep from trying to take over their projects. I wish I could find the finished results of those projects, but I'm not sure if they even ever got finished.
Than in 2010 a friend of mine approached me, impressed with my college documentary,
Alcohol: 101
, and asked if I would help him make a short video "business card" that he could hand out on USB sticks. His dream is to race cars in rally races and he was heading out to Australia to check out the pro's on the pro circuit, so he hoped he could get some notice. So, with a really terribly cheap HD camera, some halogen work lights and next-near to no time and no budget, we produced this short minute and a half video:
**We are currently planning to make a much longer video with much better footage (more intense racing and driving scenes and much more B-Roll [gauges, tires, under-hood, etc.]) and with his newer car before the end of summer, and any constructive criticism that can help me make the next one better is welcome. :-)**
In late 2010 a good friend of mine got a Canon Rebel XT (non-video) DSLR camera with two lenses (fixed 55mm and ~55mm - 200mm zoom) and for a year and a half I basically had the opportunity to use it whenever I wanted... so I did. I shot a wedding, some models and just about anything I could think of. At the time I was learning digital photography with this camera I didn't make the connection or think about it in terms of filmmaking, but now that I look back, I learned some very valuable lessons about framing, focus, exposure, aperture and directing people that I have put in my tool belt for future film projects once I am able to get a pro video camera with interchangeable lenses.
Earlier this year, after three years of attempting to start-up a number of completely unrelated businesses and failing to get them off the ground, I came to the realization that I wasn't passionate about those things and that I just didn't have the skills and experience to make them work (I was honestly just in it for the money). So, feeling trapped between a rock and a hard place - stay stuck in my current janitorial job or put myself up to my ears in debt to start something I would come to hate and want to escape - I realized what was in front of my face all these years: I should be making films! So within a day, I dropped all of my business pursuits and halted all of my other projects, renamed my corporation, "Space Cadet Motion Pictures", and a sudden wave of clarity, direction and purpose came over me that I've lacked since I first attended college over Nine years ago; and it feels great! Plus, I've got more support from family and friends that I ever got when trying to start a brick and mortar business.
One of my friends, who is an anchor and producer for Global Television came and visited me after I hadn't seen him for a few years. During our visit, I rambled on about what I was working on with the businesses I was trying to start, and his response was: "Cool, but Robert, why aren't you making films?" I sort of shrugged it off at the time, but it did stick in my head and eventually became a part of my decision to start Space Cadet Motion Pictures.
Here is my draft production logo for Space Cadet Motion Pictures, made using Adobe After Effects and Photoshop:
It still needs a soundtrack, but I haven't had that eureka! moment just yet. I've got a few ideas and will take some time to work on it again soon.
So, With my mind made up and with a label to work under, I immediately started planning to make the most out of this summer and shoot as many short pictures with my recently acquired 3CCD fixed-lens camcorder as possible. I have written one complete screenplay titled, "Walk with the Devil" and have begun a number of others.
Walk with the Devil
will be my first summer production. The entire story takes place outdoors during the day with the exception of one very short night scene, which will allow me to keep the lighting and budget to a minimum. It also has only three on-camera actors, which will allow me to keep the directing simple. I am planning to begin shooting in late July once I have the equipment I need.
Here is a concept poster I did for Walk with the Devil in photoshop using stock photos. During the production, I will be taking high resolution photos to replace all the stock photos and will spend much more time making this look way better:
I am already starting to feel the hard work this is going to require, especially when it comes to scheduling my volunteer cast and crew, and I still need some technical people for sound, camera operation and a dolly grip. If anyone here is from Alberta or Saskatchewan, specifically the Lloydminster region and is interested in helping me out in July, I will be more than glad to return the favor and lend my skills to your project. Although I am at the behest of unpaid volunteers, I have budgeted to provide food, drinks, bug spray and babysitting on-set, plus any involvement will get a credit.
So far, I've been spending nearly all of my paycheques on equipment for this summer and so far I've purchased a clapper-board/film-slate, a Tascam portable Linear PCM audio recorder with XLR inputs and one Audio-Technica AT897 shotgun microphone. Before the shoot in July, I hope to get one more shotgun mic, two boom poles and a light reflector/bounce kit. I am also in the process of building my own custom designed camera dolly and camera crane using steel and welding skills I picked up a few years ago (which can be seen in-progress on my facebook, here:
https://www.facebook.com/media/set/?...1&l=75e4d9b0b3
).
This will be my first attempt to make a scripted production with actual actors in it and I am both nervous and excited about it. I am going to do as much as possible to make it an amazing short picture, but I know that I will inevitably make rookie mistakes. I hate making mistakes, but I am excited to make them this summer and learn from them so that I can get better with each new project and hopefully be able to take on a full-length feature by next summer. Luckily there are some amazing resources on the internet, especially this forum, which have already helped me to plan ahead and prevent some of the most common mistakes expected. Thanks to some really great threads by experience filmmakers:
Quick Tips by Anonymous Filmmaker
, and
Learning from Our Mistakes by UniqueAmI
.
Thanks for reading my introduction... it's a bit longer than I planned!
I look forward to being a part of this online community and sharing my experiences and my finished future projects here.
Cheers,
Robert